Recipes
When one's family has been in truffle business for decades, truffle aroma often permeates the house. The kitchen of Mirjana Kotiga is a place where many a delicious and adventurous truffle wonders are created, from rich chocolate truffle cakes to fabulous Mirjana 's ravioli or truffle strudel, just to mention some of them.
For the rest you shall have to come and discover them in person.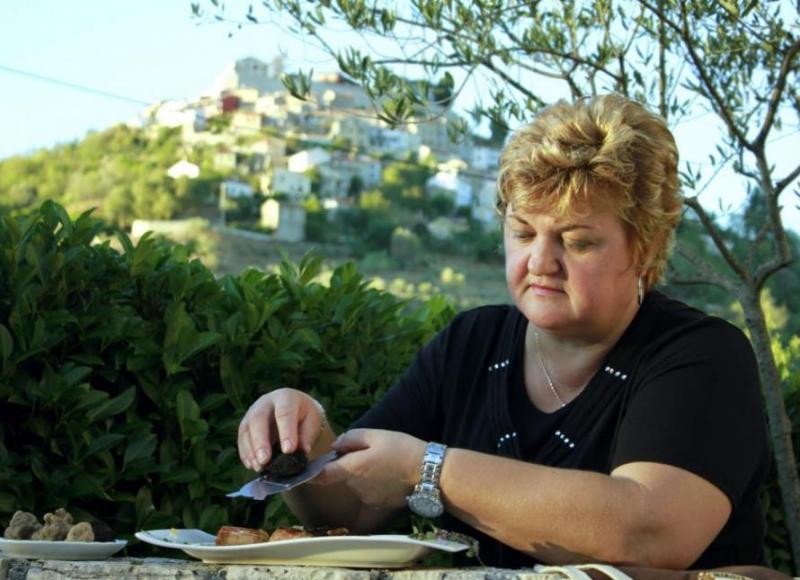 MIRJANA'S TRUFFLE STRUDEL
Truffle Strudel
Ingridiens:
500 gr puff pastry,
500gr cottage cheese,
3 eggs, a sprinkle of salt,
100 gr Parmigiano Reggiano,
30 gr Miro Tartufi tartufata,
30 fresh black truffles.
Preparation:
Roll the dough out for two loafs. As for the filling, mix the cheese, eggs and salt in a bowl and add grated Parmiggiano, tartufata and truffle shavings. Spread the filling on dough and roll it up. Cut on five places so it does not puff up too much and coat with egg yolk. Bake at 180 C degrees for approximately 30 minutes. Before serving you can sprinkle grated truffle over it, truffle olive oil or cream.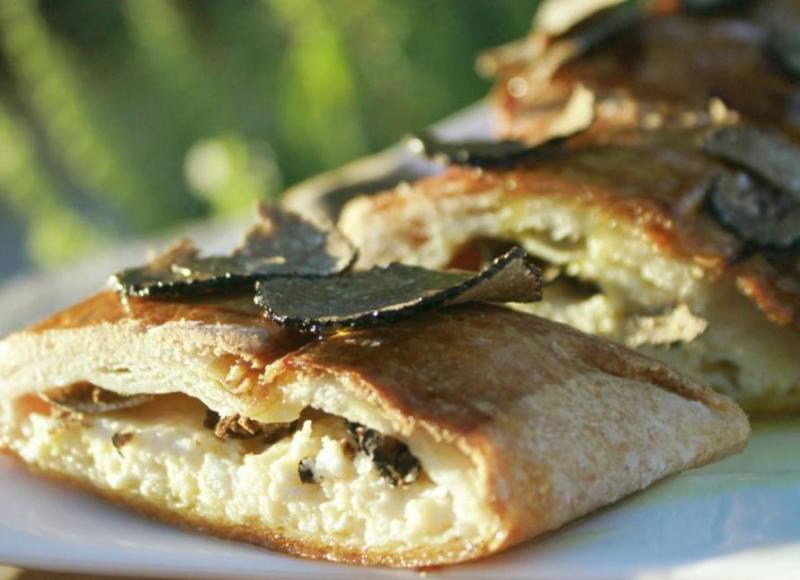 MIRJANA'S CHOCOLATE CAKE
with Truffle Honey and Pears from Kaldir
Ingredients:
300 gr butter
300 gr powdered sugar
6 eggs
200 gr dark chocolate
120 gr flour
2 vanilla sugars
Preparation:
Mix the butter and sugar to get a light and foamy mixture, and whilst still mixing add one by one egg yolk, grated chocolate, flour, and vanilla sugar and at the end whisk the egg whites to a firm snow. Put it in a greased floured mold and bake for approximately 40 min at 200 degrees C.

Serving
When baked, cool the cake and cut it and drizzle it with Miro Tartufi honey.Serve with slices of pears from Kaldir. If desired you can sprinkle it with fresh grated truffles.